The Suitcase is like a shopping cart for the items you'll offer in your auction. It's built with collaboration in mind, empowering you to involve colleagues and our own professional Fundraising Consultants in the decision-making process of auction item selection.
1. Browse & Select Experiences.
Browse our list of unique Winspire Experiences, then hit "Get Started" when you find one you like. You'll then be prompted to create a Suitcase.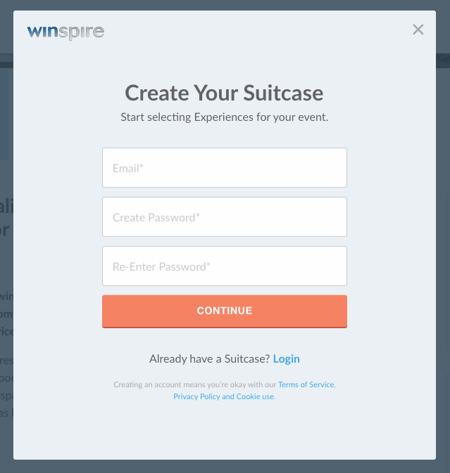 Once you're logged in, you'll be able to view details on all the trips in your Suitcase and continue adding items. This is your wish list! Grab the kind of travel Experiences you expect your donors to get excited about.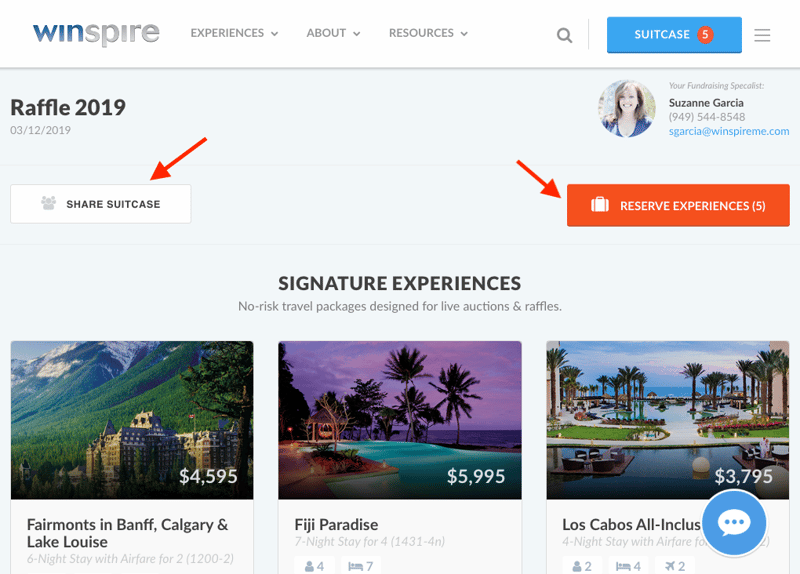 2. Share With Your Team.
Hit "Share Suitcase" to email your auction team a link to view your selection of Experiences.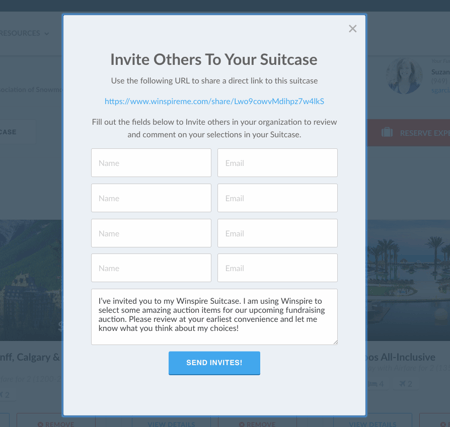 Invited users can provide feedback in the comments section located below the Experiences. Your Winspire Fundraising Consultant will also be well connected, adding recommend Experiences and providing their professional feedback.
3. Reserve Experiences.
When you and your team are happy with your selections, hit the bright orange "Reserve Experiences" button to pack your suitcase and reserve the packages for your event.
You will receive an email with your Reservation Confirmation and an attached copy of your Letter of Agreement.
4. Download the Display Materials from Your Suitcase.
Each Suitcase comes with a link to download display materials, such as a Display PDF or additional images, to showcase each Experience at your event.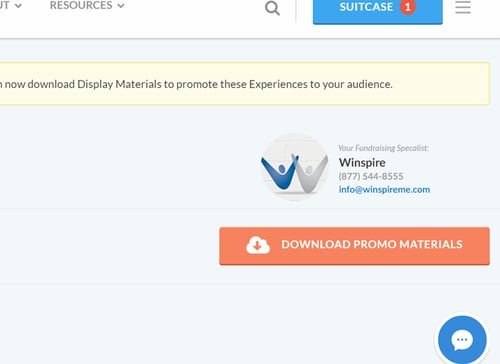 5. Update Your Reservation.
If you need to add or remove items, simply find another Experience and add it to mySuitcase. This opens up the Suitcase and thus your reservation. You will need to re-reserve packages by clicking the "Reserve Experiences" button again. You will receive another email with an updated Reservation Confirmation.