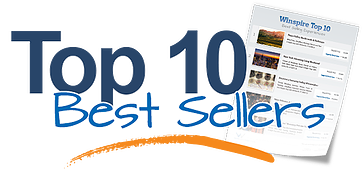 Winspire's Best Selling Auction Items
See what auction items other Nonprofits are selling the most at their events. Download the latest list of our most popular no-risk travel Experiences.
Winspire Experiences are auction items designed to complement your fundraising strategy. Experiences included in this "Top 10" list are a sample of the most popular packages right now based on donor activity.
IMPORTANT NOTE: Every event is unique and we encourage you to leverage your Winspire Event Consultant to help select strategic Experiences to compliment your fundraising strategies.